Envelope

Printing & Design Services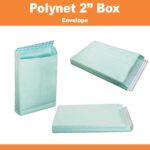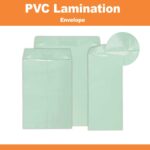 Get your mail & invites looks great with custom-printed envelopes.
Envelopes, in which you send your important letters, invoices, or any other correspondence need to look professional and be of high quality. Envelope designs play a crucial role in making the desired impression and you can choose from a wide range of designs.
You can also pre-print your self-addressed envelopes, get matching or personalized stamps to save time when mailing cards, bills and more. We have various option based upon your requirements which are following:
Regular Clothlined Envelope Green
Sonal Clothlined Envelope
Superfine Clothlined Envelope
Polynet Envelope
PVC lamination Envelope
BOPP lamination Envelope
Polynet 2' Box
Kraft Envelope bubble
Ribbed Kraft Envelope
Our Services
Start working with an company that can provide everything you need to generate awareness through advertising, connect with customers through branding, and increase sales.