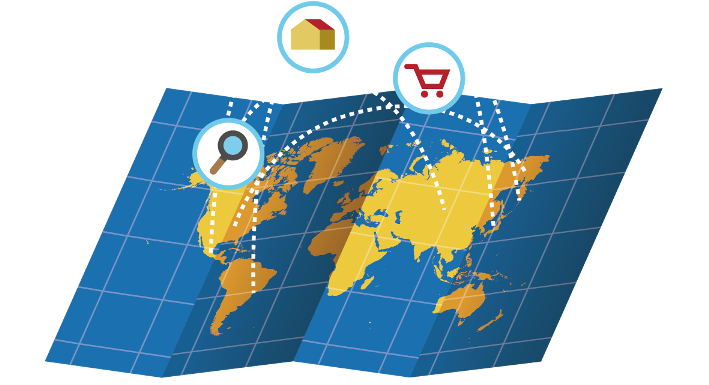 How to generate export leads online
How can your business generate export leads online ?
Every business wants to expand beyond the horizon. Every business needs pre-qualified and targeted leads.  Businesses are using online marketing for expansion in International Market. 
Export companies need to have a well planned international marketing strategy and strong online presence to generate leads online. There are various tools available to market international using digital media. Based upon buyer persona, every business must start to use digital marketing.
We offer cost effective and targeted export promotion solutions.
Using various digital marketing tools, you can generate export leads online. Start investing in this growing channel to stay ahead of your competitors.
We can do export promotion based upon targeted country, targeted buyer persona and product. We are offering export online marketing services.